To offer a better browsing experience, the website uses technical, analytical, profiling and third party cookies. By continuing to browse the website, you accept the use of cookies. If you would like to know more or opt out of all or some cookies click here .
STEP: #1
Whether you are planning to buy a new stereo player for your house, or your next birthday dress, browse through all your favourite websites.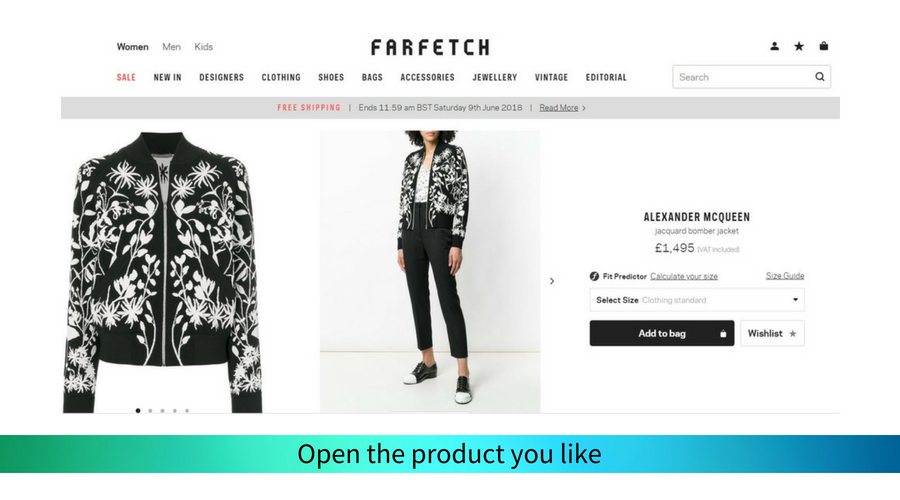 STEP: #2
and open the product you like. Copy it's URL.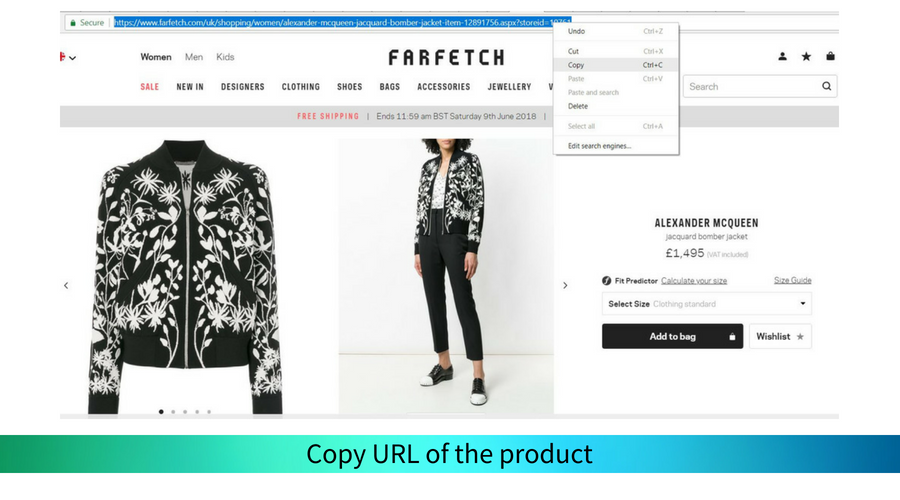 STEP: #3
Open PriceGrab in new tab and enter into your wishlist page and then click on the "Add products (+)" button.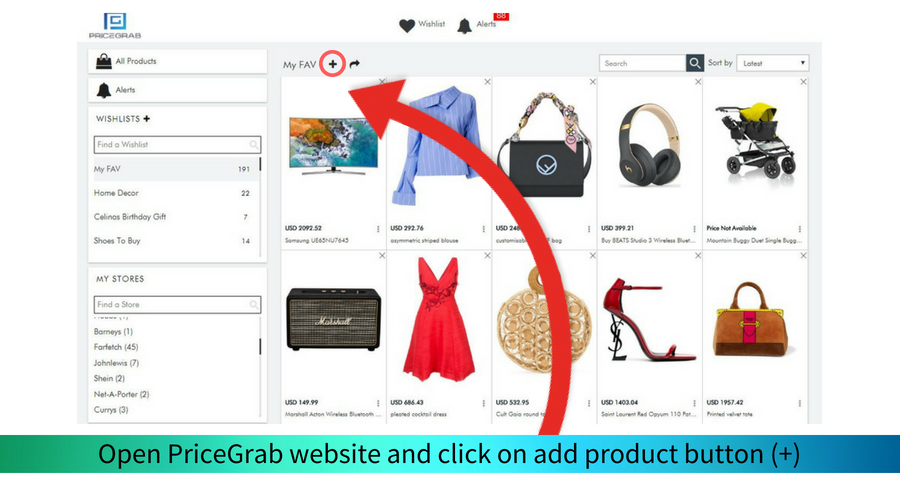 STEP: #4
Paste the URL and enter your wishlist. Click on Grab and then leave the rest to us.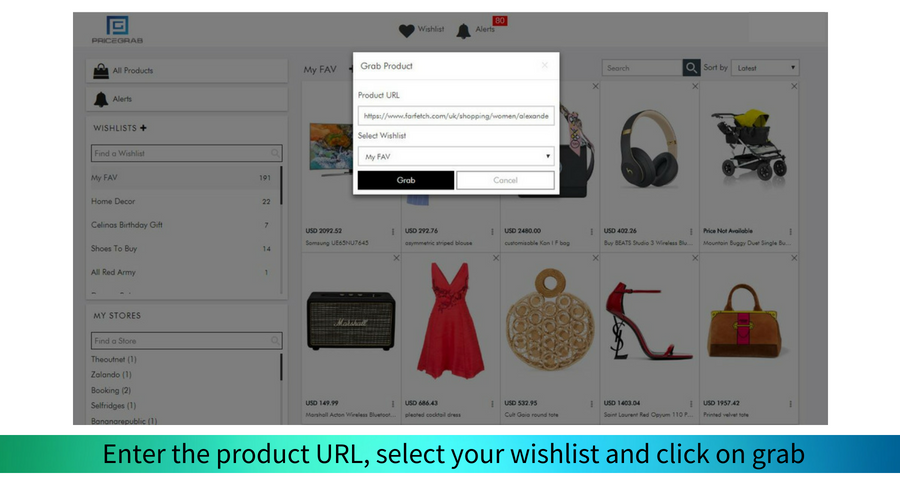 STEP: #5
You will be automatically notified via email whenever your desired products goes on sale!